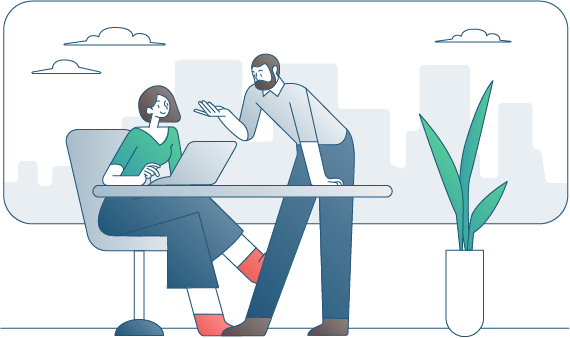 You can create a lot of different forms regarding the different level of specialization of an employee. Usually, our clients use the main question groups to evaluate their employees no matter who they are.
Forms/question groups:
| | |
| --- | --- |
| Problem solving | How easy he can recognise and solve a problem |
| Stress care | How calm he is during stressful situations |
| Teamwork | How helpful and polite he is, how much he cares about common problems |
| Improvement | Curios about new information and cares professional skills |
| Communication | How open he is, how much he communicates on various topics |
Marketing manager
CEO
Administrator
Project manager
Engineer
Salesman
Developer
Teacher
Artist
Architect
Cook
Scientist
Driver
Waiter
Operator
etc..
Get free version in less than one minute